MoU with Block-stars (Pvt) Ltd, Korea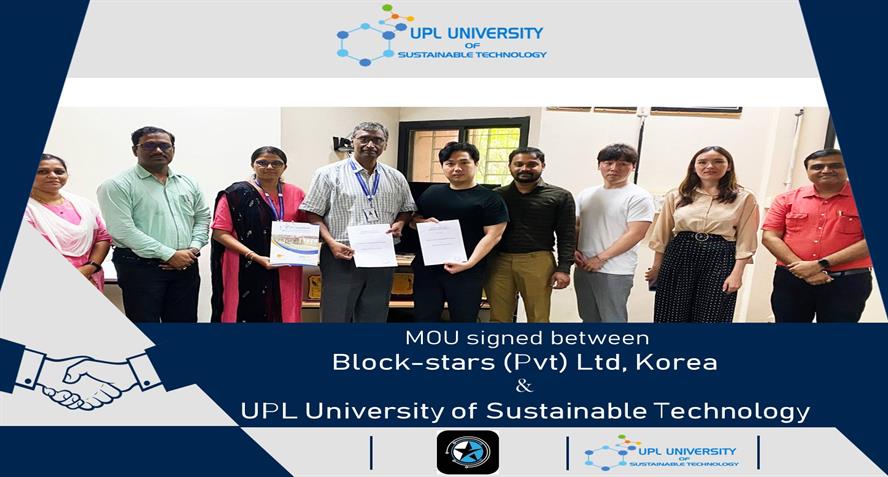 We are pleased to share the signing of MoU between UPL University of Sustainable Technology and Block-stars (Pvt) Ltd, Korea on 12th August 2022.
MoU was signed by Prof. Shrikant J Wagh, Provost (I/c) and exchanged by Ms. Mital Patel, HOD (I/c), Ms.Rupali Attarde, Lecturer, Department of Computer Engineering and Mr. Kwon HeungJun, CEO in the presence of Dr. Snehal Lokhandwala, Dean Science and Sustainability and Dr. Omprakash Mahadwad, Dean Engineering and COE.
Block-stars (Pvt) Ltd, Korea specializes in developing the latest block chain and Crypto trends. It is a team that leads a successful business with trendy planning. The MoU shall open scope for our students in terms of exposure related to expert talks, virtual visit, industry relevant courses,internship, Placement in the field of information technology and related fields.